Mayakoba Golf Classic
22 al 26 de Febrero 2012
El Camaleón, Mayakoba Resort
* Gracias al equipo organizador del Mayakoba Golf Classic por compartir esta información.
La semana pasada el Mayakoba Golf Classic junto a oficiales de la PGA TOUR y su patrocinador titular OHL anunciaron la firma de la extensión del contrato por seis años más, lo cual garantiza que el Mayakoba Golf Classic permanezca en el calendario de la PGA TOUR hasta el 2018. Esto representa un compromiso total de 12 años por parte de la PGA TOUR con México y Quintana Roo. Con este acuerdo la Riviera Maya y Cancún continuarán siendo vistas por una audiencia televisiva mundial, con más de ocho horas de cobertura del Mayakoba Golf Classic, a través de Golf Channel y otros medios aliados de la PGA TOUR en más de 200 países. Además, el Único Evento de la PGA TOUR en México continuará sus esfuerzos de beneficencia, el Mayakoba Golf Classic ha donado en tan sólo cinco años más de $1 millón de dólares a diferentes asociaciones locales, nacionales e internacionales. Esta extensión de contrato fortalece el evento como el torneo con la mayor bolsa de premios en Latinoamérica, siendo esta en el 2012 de $3.7 millones de dólares.
La PGA TOUR viaja al hemisferio sur esta semana para la novena edición del Presidents Cup en Melbourne, Australia. Un equipo internacional de 12 jugadores no europeos se enfrentarán contra el equipo de 12 jugadores de los Estados Unidos. El capitán de la escuadra internacional es Greg Norman, miembro del Salón de Fama Mundial de Golf y diseñador del Campo de Golf El Camaleón, sede del Mayakoba Golf Classic. De los 24 participantes del Presidents Cup de este año, ocho han participado en el Único Evento de la PGA TOUR en México en el transcurso de cinco años.
La Competencia Calificatoria de la PGA TOUR, mejor conocida como "Q-School", regresa esta semana con su segunda fase de calificación. Cuatro mexicanos se encuentran dentro de los profesionales participando esta semana en uno de los 6 diferentes sitios. Oscar Serna de León, México, estará jugando en el TPC Craig Ranch en MnKinney, Texas, mientras que Esteban Toledo, Oscar Fraustro y Ramón Favela lo harán en Bear Creek Golf Club en Murrieta, California. En ambos casos las membrecía para la temporada 2012 de la PGA TOUR esta en juego.
El lunes se cumplió la marca de los 100 días en la cuenta regresiva del Mayakoba Golf Classic 2012. Con sólo 99 días antes de la sexta edición anual del Único Evento de la PGA TOUR en México, los organizadores del torneo están trabajando arduamente para  lograr tener la mejor edición este 2012.
Detalles del Evento
Qué:
Mayakoba Golf Classic, Único Evento de la PGA TOUR en México; torneo profesional de golf dentro del circuito más importante del mundo
Cuándo:
Del 22 al 26 de Febrero 2012
Dónde:
En el Campo de Golf El Camaleón, Mayakoba Resort, Playa del Carmen, Q. Roo
Quién:
132 golfistas profesionales
Bolsa:
$3.7 millones de dólares
Campeón Defensor:
Johnson Wagner (USA)
Televisión:
Transmitido a mas de 200 países alrededor del mundo incluyendo Golf Channel para Estados Unidos y Golf Channel Latinoamérica para México y Centro/Sudamérica
Mayakoba Golf Classic
February 22 – 26, 2012
El Camaleón, Mayakoba Resort
* Thanks to the Mayakoba Golf Classic team for sharing this information
Last week, the Mayakoba Golf Classic, along with officials from the PGA TOUR and title sponsor OHL, announced they have signed a contract extension for an additional six years, guaranteeing the Mayakoba Golf Classic will remain on the PGA TOUR schedule through at least 2018.  This represents a total commitment of 12 years by the PGA TOUR to Mexico and Quintana Roo.  With this agreement, the Riviera Maya and Cancún regions will continue to be transmitted to a worldwide television audience with more than eight hours of coverage of the Mayakoba Golf Classic on the Golf Channel and other PGA TOUR broadcast partners in more than 200 countries.  Additionally, Mexico's Only PGA TOUR Event will continue its charitable giving efforts—in just five years, the Mayakoba Golf Classic has donated more than $1 million USD to different philanthropic groups on the local, national and international levels.  Furthermore, this contract extension solidifies the event as the richest golf tournament in Latin America with a prize purse for 2012 of $3.7 million USD.
The PGA TOUR goes "down under" this week when the ninth edition of the Presidents Cup takes place in Melbourne, Australia.  An international team comprised of 12 players from non-European countries will face off against the United States team of 12.  The captain of the international squad is World Golf Hall of Famer Greg Norman, also designer of El Camaleón Golf Club—the home of the Mayakoba Golf Classic.  Of the 24 participants in this year's Presidents Cup, eight have participated in Mexico's Only PGA TOUR Event in its five-year history.
The PGA TOUR Qualifying Competition, better known as "Q-School," returns this week when second stage qualifying takes place.  Four Mexican golfers are among those professionals participating this week at one of six different sites.  Oscar Serna of Leon, Mexico, will tee it up at TPC Craig Ranch in McKinney, Texas, while Esteban Toledo, Oscar Fraustro and Ramon Favela will compete at Bear Creek Golf Club in Murrieta, Calif.  If successful at stage two, they would advance to the final stage of PGA TOUR Q-School to be held in La Quinta, California, where full membership for the 2012 PGA TOUR season will be on the line.
Monday marked the 100 day mark in the countdown to the 2012 Mayakoba Golf Classic.  With only 99 days to go until the sixth-annual edition of Mexico's Only PGA TOUR Event, tournament organizers are putting all the pieces into place to launch what is expected to be the best edition yet.
Event Details
What:
Mayakoba Golf Classic, Mexico's Only PGA TOUR Event; professional golf tournament on the world's leading professional golf circuit
When:
February 22-26, 2012
Where:
El Camaleón Golf Club, Mayakoba Resort, Playa del Carmen, Quintana Roo
Who:
132 professional golfers
Purse:
$3.7 million USD
Defending Champion:
Johnson Wagner (USA)
Television:
Broadcast to more than 200 countries worldwide including The Golf Channel in USA and Golf Channel Latin America in Mexico and Central/South America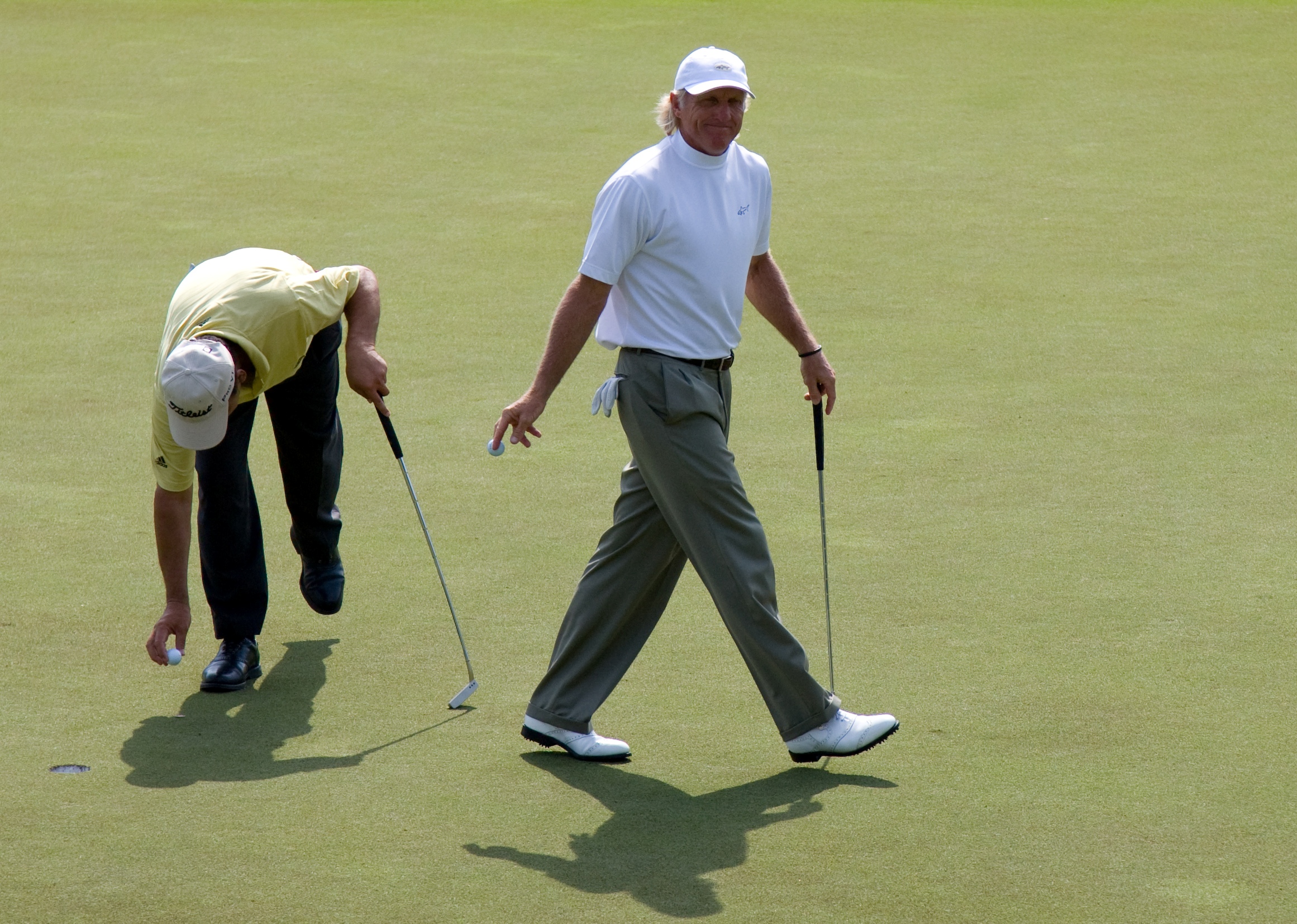 ---