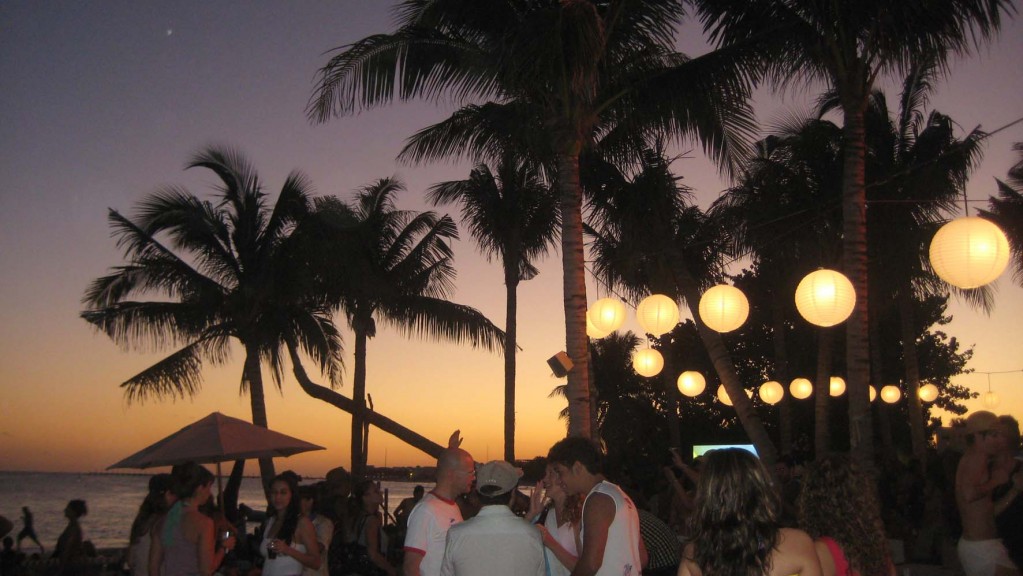 Primer Aniversario Canibal Royal
Playa del Carmen, México
Diciembre 04, 2010
Por: Maria Laura Azanza Cervantes
«Aquí, en donde pega el sol» fue la frase que la familia Diablito – Santanera utilizó para invitarnos a celebrar el primer aniversario del más pequeño: Canibal Royal, un club de Playa que vino a revolucionar el estilo de beach club que había predominado en Playa del Carmen.
Con una arquitectura y decoración que te hace sentir en las épocas de Mauricio Garcés, y pensar que probablemente saliendo del baño te encuentres al seductor con gazné. El Canibal recibió este sábado toda la banda playense, para disfrutar del sol y reencontrarnos antes de que empiece la locura del maratón Lupe – Reyes.
Es así que estos establecimientos que tienen todo el feeling de Playa, se han convertido en íconos de la Riviera Maya y punto de reunión de aquellos que amamos el sol, nos gusta la música para bailar y nos fijamos en los detalles; como el patrón y la combinación de colores del piso, el bambú en el techo, camas redondas para tomar el sol y una compuerta de submarino para cerrar el baño.
Por muchos años más para Canibal Royal, pues como ellos dicen: «el sol sonríe de este lado del Caribe». Los esperamos en Playa del Carmen, México.
First Anniversary Canibal Royal
Playa del Carmen, México
December 04, 2010
By: Maria Laura Azanza Cervantes
«Aquí, en donde pega el sol» a mexican phrase meaning – where the sun is-, was the call to celebrate the first anniversary of the smallest member of the Diablito – Santanera family. Canibal Royal, a place which changed the beach club concept in Playa del Carmen.
Its architecture and decoration make you feel as if you were going to encounter the mexican actor Mauricio Garcés, since it has the vibe of that time. Past Saturday, Canibal welcomed Playa people to take the sun and get together before the high season hits us.
Places like Canibal Royal, have become important meeting points in the Riviera Maya for those that love to take the sun, dance, and pay attention to details. At Canibal Royal you will find a very special colored pattern on the floors, bamboo covering the ceiling, round beds to enjoy the sun, and a submarine like door at the bathrooms.
Cheers for many more years at Canibal Royal, we agree with what they say: «the sun smiles at the Mexican Caribbean». See you soon in Playa del Carmen, Mexico.
---